Hello Everyone!! I'm sorry it's been so long since I've been here to post! Up until this week, I haven't been doing anything creative, but I have been unpacking and getting settled into our new place! It's really starting to feel like "home"! Here is a photo I took the other day of the front. In the Spring/Summer, it's full of bushes & flowers. There is also a cute little fish pond with 5 gold fish & a little turtle in it!

This is a photo from the driveway, looking onto a nice little patio. There is also a nice, covered back porch, but it's full of boxes & stuff, so I'll wait to take a photo! LOL


And this was the view from our front porch the other day during a rain shower!


In other news, I am excited to share that I was asked to join two Design Teams with terms starting in February!

First, I was thrilled to get a personal phone call from Tammy offering me the position at Cookin' Up Creations. It's a great site with lots of inspiration! There are great challenges posted for both scrappers, card makers AND digi/hybrid scrappers too! Be sure to come by and check out the new Feburary challenges & the new "Clue, The Scrap Game" coming Feburary 1st!



And next, I got a surprise when I was also chosen as a Get-Away Girl for The Scrapbook Get-Away! I've been a part of this fun little site since there last call back in October & even got to be Guest Designer in December! This place is great place to find great daily challenges geared towards scrappers & card makers alike!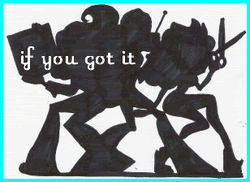 Please join me at both of these great sites.
Keep watching my blog for photos of the 8x8 Wedding album that I am working on! My mom sent some photos, an album & a few embellishments for me to make an album for my cousin and his new wife! It's been a LONG time since I've been creative, and this was a great way to get back into it!
Have A Great Day!!
Robin